Clinical Trial Participant Spotlight
Clinical trial participants are on the front line in the fight against Alzheimer's disease. These heroes are making a difference both being part of research and encouraging more people to volunteer for clinical trials.
Karen Watson, Daytona Beach, FL
Clinical Trial Participant: Progressive Medical Research
Her Story: Karen began to question her own chances of developing Alzheimer's while caring for her mother who was living with the disease. Knowing that she was searching for answers, a friend told Karen about Alzheimer's clinical research that she was participating in at Progressive Medical Research in Port Orange, FL. Karen immediately reached out to the site and began the screening process to become a volunteer trial participant. She recently organized opportunities for groups of her friends to ask questions of Progressive's own Dr. Marshall concerning Alzheimer's disease, dementia, and clinical trial participation. She even convinced twelve of her friends to get the cheek swab test at that event. With the bigger picture in mind, Karen is committed to continuing to push for an Alzheimer's cure.
Quote: "To anyone on the fence about joining an Alzheimer's trial, I would say look at the bigger picture. The benefits of participating go far beyond any medication you receive. We're doing this for future generations. Besides, if you can do something to stop your own memory loss, why wouldn't you do it?"
Karen Segal, Chicago, Il.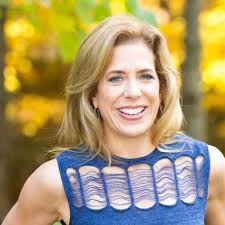 In the news: NY 1, NBC's Today Show, Parade
Clinical Trial Participant: Weill Cornell Medicine's Alzheimer's Prevention Clinic
Her story: In 2002, after her mother was diagnosed with Early Onset Alzheimer's Disease, Karen shifted her focus to raising awareness and fundraising for the Alzheimer's Association. She has been an active board member of the Chicago Rita Hayworth Gala Committee and co-chaired the 2014 Chicago Gala. In 2015, Karen joined the UsAgainstAlzheimer's board and is focusing her efforts on advocating for increased focus on Alzheimer's prevention efforts.
Quote: "As there is no treatment or cure for Alzheimer's disease at this time, we need to focus on studying family members of patients and tracking the changes at the earliest stages. We need to push for greater urgency to defeat this devastating disease."
Richard Apple, Chicago, IL
Clinical Trial Participant: Great Lakes Clinical Trials
His story: Richard lost both of his grandparents to Alzheimer's. He was also the primary giver to his uncle and his mother, both of whom died from the disease. In fact, Richard is reading an unpublished book by an ancestor who came to the United States in the 1830s whose mother seems to have had dementia. Richard's family history and knowledge of the dire need for effective treatment were the motivating factors that led him to sign up for a study at Great Lakes Clinical Trials.
Quote: "One positive thing is that you learn about yourself so you can have conversations with your family in case symptoms appear in the future. You can plan ahead. If I happen to be in a study that ultimately is successful, I'll be in on the ground floor of the treatment. If you participate, you are likely to get the drug sooner, even if you are on placebo during the study. It would be very positive to postpone or avoid what I went through with my family."
Greg O'Brien, Cape Cod, Ma.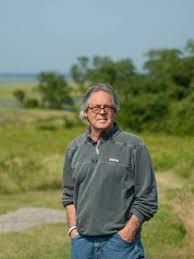 In the news: Onpluto
His story: An award-winning investigative reporter and author, Greg was diagnosed with early onset Alzheimer's in 2009. He has been writing, chronicling, and talking about the process ever since. Greg's book, On Pluto: Inside the Mind of Alzheimer's , has been described as "heartbreaking, defiant, profound" and a new edition was just released this summer. Greg has served on the national Alzheimer's Association Early Onset Advisory Group, is a patient advocate for the Cure Alzheimer's Fund of Boston, and is a board member of the distinguished UsAgainstAlzheimers in Washington, D.C.
Quote: "I carry the Alzheimer's marker gene APOE-4. I know the frontline well: Alzheimer's stole my maternal grandfather, my mother, my paternal uncle, and before my father's death, he also was diagnosed with dementia. After a visit to my pity party, I got off the mat to dance with Alzheimer's, strategies for living with the disease in faith, hope, and humor."
Daisy Duarte, Springfield, Mo.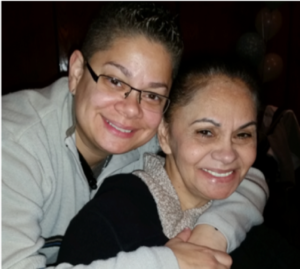 In the news: People Magazine, NBC's Today Show, Kansas City Star, PBS "Every Minute Counts"
Clinical Trial Participant: The Washington University School of Medicine in St. Louis
Her story: Daisy is a caregiver, clinical trial participant and advocate for the LatinosAgainstAlzheimer's Network. She has been a caregiver for her mother, Sonia, who was diagnosed with early onset Alzheimer's in 2013 at age 55. In 2014, Daisy tested positive for the gene linked to early onset Alzheimer's disease. As one of the few Latinas enrolled in an Alzheimer's clinical trial, Daisy is committed to raising awareness of the importance of Alzheimer's research and funding.
Quote: "It's so important for Latinos and other minorities to engage in clinical trial research. We need to make sure that our communities have a voice in the research process and we have to take responsibility for our families and for ourselves."
Barbara Walker, Lee's Summit, Mo.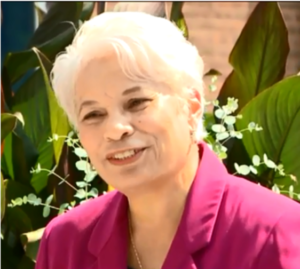 In the news: FOX News/Kansas City, KCUR-FM KHI.org
Clinical Trial Participant: University of Kansas Alzheimer's Disease Center
Her story: Barbara was a caregiver for her husband, Harvey, who was diagnosed with Alzheimer's at the age of 56. She was his caregiver for 6½ years before he passed away due to complications of Alzheimer's. They were married for 38 years and have 3 daughters and 7 grandchildren.
Quote: "I am committed to doing everything I can to help find a cure or stop the progression and ultimately eradicate the illness so that no family faces hardships and devastation this illness can cause. I know that as I age, my chances of getting the disease increase and I'm concerned for my children and future heirs. I encourage people to consider volunteering for a clinical research program. My dream is that they will eradicate the disease completely."