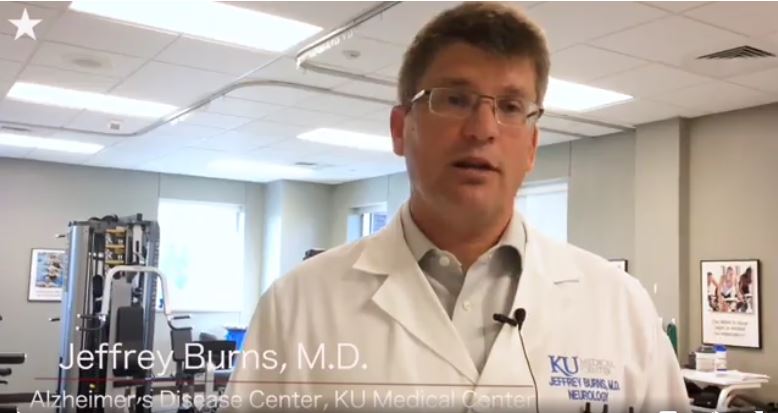 Ann Poehler's strides quicken on the treadmill. Her feet pound. Her heart races from 150 to 160 beats per minute and more.
A plastic tube jutting from the Prairie Village woman's mouth feeds carbon dioxide levels to a computer here inside the University of Kansas Alzheimer's Disease Center. The computer records every respiration while an exercise physiologist coaches her to push harder.
"Can you hang in there like for 15 more seconds?" he urges, making an initial chart of her vitals for an exercise study geared to combat what, for people over 50, is the second-most-feared disease in the United States, just behind cancer. "Good job. Great work. … Hang on."
At 65, Poehler is cognitively healthy and wants to stay that way. She watched Alzheimer's rob her grandmother of her memory and life. Now her mother is in a memory care unit.
Like millions of aging Americans, Poehler hopes to escape the cataclysm of the brain-wasting disease that now afflicts some 5.4 million people in the U.S., a number that only promises to grow as baby boomers age, if a cure or preventive is not found.
A national study, published online Monday in the journal JAMA Internal Medicine, offered positive signs on what has long been a bleak landscape. It showed that the rate of dementia in people 65 and older had decreased from 11.6 percent in 2000 to 8.8 percent in 2012 for reasons that, not fully understood, researchers are exploring.
The fact remains that one out of every three people over age 85 in the U.S. — and at least one out of 11 over age 65 — now has clinical Alzheimer's.